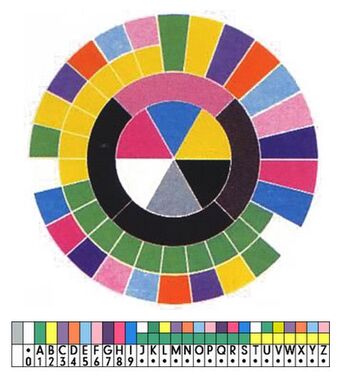 Saville invented a colour code and had it imprinted on four of the cover sleeves he designed:
Power, Corruption and Lies
,
Blue Monday
and
Confusion
, all by
New Order
, and
From The Hip
by Section 25. How do you use it? Look at the picture on the right. Now look at the sleeve of
Power, Corruption and Lies
(click the link). Now work down the album reading the colour code, which is imprinted sideways. The first colour is pink (F), the second green (A), the third light purple (C), the fourth white/yellow (T). There is no such colour code as purple/blue (that is light blue, not gray) They are actually two numbers, 7 and 5. This spells FACT 75. On CD versions of PC&L, the white/yellow letter is replaced with orange (FACD 75)
Here are some more decoded messages:
PC&L inner sleeve: POWER CORRUPTION AND LIES NEW ORDER
Blue Monday 12": FAC 73 BLUE MONDAY AND THE BEACH NEW ORDER
Confusion: FAC 93
Because this is not a Section 25 wiki, we have left a large picture of the album From The Hip. The message is interpreted on the poles in the picture. Reading the poles left to right will get you the message. Comment this page with your answer. (Ignore the purple on the bottom of the poles)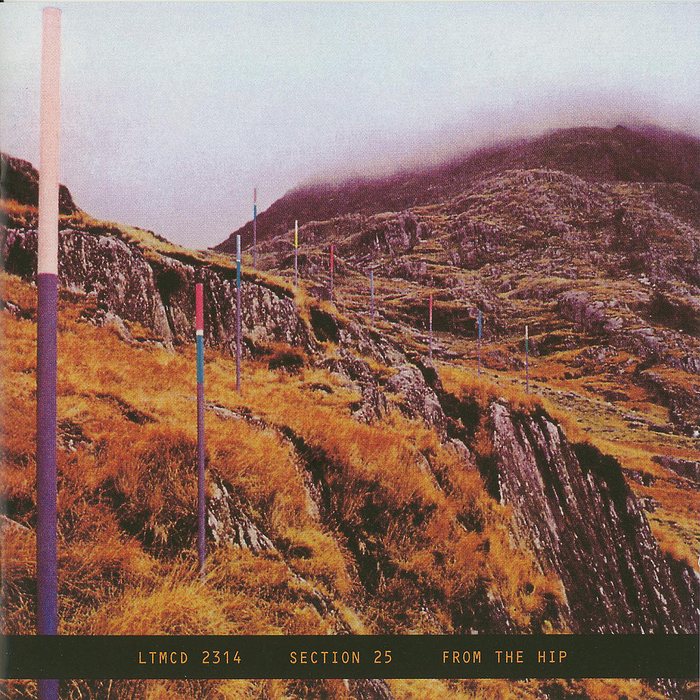 Community content is available under
CC-BY-SA
unless otherwise noted.